Our Company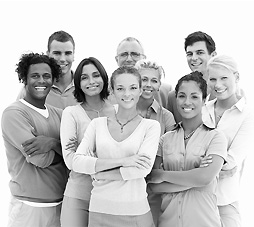 You don't even know we're in your house.
In 1962, John Almost and Franklin Real were working together at an engineering firm in New Jersey. Over lunch one day, they were comparing notes about their wives' complaints about how quickly many of their common household items were wearing out. The two brainstormed about which items should last the longest. Then they got together one weekend to take apart all of the broken items from each household. They realized they all had internal components in common and that they all seemed to wear out within a year or two. That's when they decided to form their own company manufacturing the highest quality internal components for common household items. They also developed such an efficient (and patented) method for creating these components, that their prices were very competitive. Soon, all major product developers were clamoring at their door.
Since that time, ARP has continued the vision of creating the highest quality product and the most competitive price.
Why Choose ARP
01.process
We've been doing this work for 50 years and no other company comes close to matching our products. We start with high quality raw materials. Our equipment is automated and state-of-the-art. Every product undergoes a rigorous quality control process, ensuring you the best in the business.
02.dedication
"Adequate" and "good enough" are not in our vocabulary. We stand behind our products because we strive for perfection in everything we do. Others think we're crazy. We prefer to think of ourselves as dedicated.
03.Talent
From our creative design team to our food service gurus, ARP staff members bring unique talents from around the globe and across cultures. This rich diversity provides well-rounded perspectives and fertile ground for inspiration.